Board Member Introduction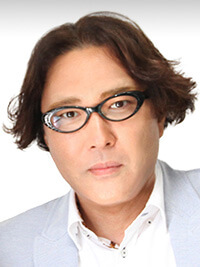 CEO & President
Bajune Tobeta
After working for BANDAI NAMCO Entertainment, he worked as a lyricist, composer, and producer. He has released a number of works in cooperation with some of the best musicians in Japan and abroad, and also developed his own world of healing sound. In 2009, taking advantage of these experiences, he launched Croix Co., Ltd. and took the reigns as president. He runs a record company that focuses on healing music and is a member of the Recording Industry Association of Japan. In the healing field, his company is gaining a top-class share in the domestic music distribution market. Currently, with the slogan, "Sleep Entertainment," he is developing "Content," "Subscriptions," and "EC" businesses to create sounds and images for sleep with medical doctors and specialized institutions.
---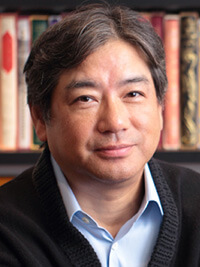 External Board Member

Masaki Yoshida
Graduated from The University of Tokyo Faculty of Law. In 1983, he joined Fuji TV. During his tenure, he worked as a producer, the director of the Variety Production Center of the Organization Production Bureau, and the director of the Planning Department of the Second Organization Division. After being reassigned to SBI Holdings, he was well received as the line manager of the incubation department. He became a producer, the director of the Variety Production Center of the Organization and Production Bureau, and the director of the Digital Planning Office of the Digital Content Bureau among other positions.
Currently he is the CEO of Yoshidamasaki Inc. He is the Chairman of Watanabe Entertainment as well as the director of SBI Holdings. He is also External Director at Klab, External Director at Kitchhaiku Co., Ltd. and External Director at Croix Co., Ltd.
---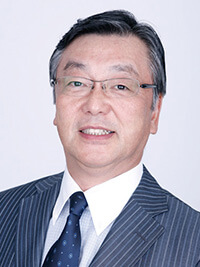 External Board Member
Yasumine Satake
Born in Nagoya in 1953. He joined the Bank of Tokyo-Mitsubishi (currently MUFG Bank, Ltd.) in 1976. After successful completion of a Bank of Tokyo merger in 1997 while in Singapore, he returned to Japan and found that the scale of the banking industry had expanded to management, securities and trusts as a "Japanese type of financial big bang," whereby the launching of new businesses and integration of businesses brought improvement and innovation to the financial sector.
After moving to Tokyo Star Bank in 2008 and serving as chairman of the board, he took part in the management of financial institutions during the Fintech era at SBI Holdings / SBI Sumishin Net Bank, and is currently an External Director at Suruga Bank.
---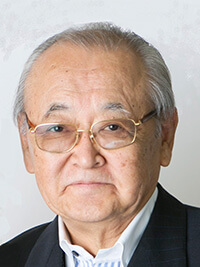 Special Advisor to President
Tatsumi Yoda
Born in Nagano City in 1940. He joined Sansui Electric in 1969. In March 1988 he founded TY Limited Inc. and has been the Chairman and Representative Director to this day. Since August 1988, he has been an advisor for Avex Inc. and its chairman since 1993. From 1995 to 2004 he served as both chairman and president of the company. He was appointed as the director at Gaga Corporation in December 1999 and has been its chairman since December 2004, now also holding the position of CEO.
He is also the CEO of DREAMUSIC Inc. From 2001 to 2005, he was the chairman of JAPAN MUSIC CULTURE EXPORT (JMCE), became the chairman of the Recording Industry Association of Japan in 2003, and is currently an advisor to the association.
Fellow Introduction 
(Japanese syllabary order)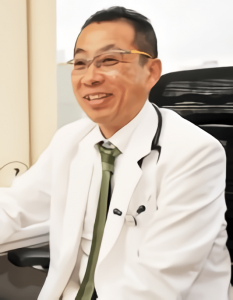 Nobuaki Tanaka
A Psychosomatic physician and Besli Clinic Chairman
He attended Hitoyoshi High School in Kumamoto Prefecture, and graduated from Kagoshima University Faculty of Medicine. He is a certified physician of the Japanese Society of Neurology, a specialist of the Japan Society for Oriental Medicine, and an occupational physician of the Japan Medical Association. He studied oriental medicine at Beijing University of Chinese Medicine and Shanghai University of Chinese Medicine, and after graduating he became a specialist in neurology and worked in community medicine. At the Ministry of Health, Labor and Welfare he was involved with public administration and studied and experienced medical and business management at a foreign-affiliated consulting firm.
Although he is a clinician, he teaches as a professor of business administration at several universities. He provides mental care for those affected by the Great Hanshin Earthquake and the Great East Japan Earthquake, and is keenly aware of the need for mental care that does not rely on drugs. Feeling a sense of social responsibility as a licensed physician who works in this business field, he opened the Besli Clinic to solve the mental disorders of business people, which continues to this day.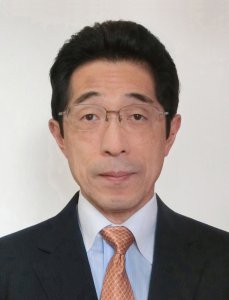 Hiroshi Bando
A Doctor of Medicine, a Councilor of the Japanese Society of Anti-Aging Medicine, and the Director of the Shikoku Branch of The Society for Integrative Medicine Japan
After graduating from Tokushima University and obtaining ECFMG certification, he did clinical training in family medicine in the US. He specializes in anti-aging, carbohydrate restriction, music therapy and sports medicine among other areas. He participated in the annual National Sports Festival as an ice skater from 1999-2003. He was the chairman of the 9th Annual Meeting of the Japanese Society of Music Therapy in 2009. He received the Japan Silver Award (2012) at the 3rd European International Piano Competition (EIPIC). He presided over the Japan Primary Care Association in 2017, and in 2021 became the Editor-in-Chief of four English language medical journals related to diabetes. He has written over 30 books, and over 2,000 other printed publications, along with more than 250 English dissertations. He is also the Tokushima representative of the "Society of New Elder Citizens
​Official WEB Site:https://pianomed.org/